Discover more from Smiling Savage
Art crafted with frickin' laser beams! Plus, projects in retro computing, photography, music, games, writing, and more.
Smiling Savage Kiosk #6
A list of related, tangental, inspirational, or completely random links shared from this week's browser history
Photography
Beautiful, short, black and white videos of Iceland. David is so completely talented…
An impressive abandoned place…
I love the contrast of this shot…
Music
The 30th anniversary edition of 1992's It's a Shame About Ray by The Lemonheads just came out. In addition to being lossless and remastered, it includes wonderful new demos, acoustic versions, and a previously unreleased version of My Drug Buddy featuring Juliana Hatfield…
Mike Dawes recently released this video of him playing The Impossible. It's fascinating to watch in addition to being an amazing listen…
Speaking of which, I really love his version of One by Metallica…
This week's earworm: Post Punk by The Crystal Method, Hyper, and Iggy Pop…
Retro Computing
I love this project that has a Mac Plus running a web server. You may still be able to try it…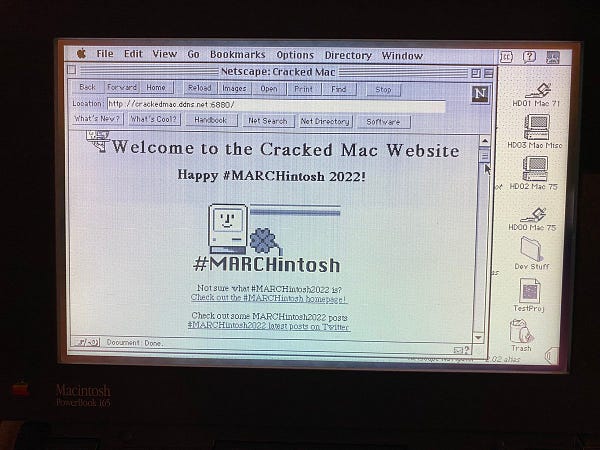 Or, here's some fun with maximum cartridge usage in an Atari 800…
Gaming
The Playdate developer kit is out and it's already Rick Rolling people…
Some neat new games for the Commodore 64:
When the game BurgerTime first arrived in arcades there was something novel about it, as you'd see in this short video…
Writing
Electric Transportation
The TagVault by Elevation Lab protects and hides an Apple AirTag securely under a bike's water-bottle cage. I'm trying one out now.

A quick summary video of the before and after project of turning an MG Midget electric…
A great new video review of the Specialized Turbo Vado 4.0…
A handy comparison of the Specialized Turbo Vado and the Turbo Vado SL…
The Polestar O₂ electric convertible sports car concept is drool worthy, and the integrated drone is an idea I'm pretty sure we'll see realized here or somewhere else…
Smiling Savage is a reader-supported publication. To receive new posts and support my work, consider becoming a free or paid subscriber.